BUSINESS & IT SOLUTIONS BY INTEL
You may know us for our processors. But we do so much more. Intel invents at the boundaries of technology to make amazing experiences possible.
IT MODERNIZATION
There's a Faster, Easier Path to On-Premises Cloud
Watch this video to learn more about the benefits of simplified deployment of IT infrastructure with Intel® Data Center Blocks for VMware vSAN.
Watch Now ›
Get Ready for the Future with Modern IT Infrastructure
Jump-start IT modernization with Microsoft Windows Server 2019 and SQL Server 2017 on 2nd Gen Intel® Xeon® Scalable processors with Intel® Optane™ persistent memory.
Learn More ›
Discover the Advantages of an On-Premises Cloud
Accelerate IT modernization and simplify your cloud strategy with Intel® Data Center Blocks for Cloud – Microsoft Azure Stack HCI.
Learn More ›
INTEL® SELECT SOLUTIONS
Understanding Intel® Select Solutions
In today's complex data center, hardware and software infrastructure is not "one size fits all". Intel® Select Solutions eliminates guesswork with rigorously benchmark tested and verified solutions optimized for real-world performance. Learn more – read answers to these frequently asked questions.
Learn More ›
Transwarp ArgoDB Helps Unleash the Value of Big Data
Intel® Select Solutions for Transwarp ArgoDB are solutions that include server hardware, database software, and related verification results. As a customized reference design for distributed flash-based database structures, it can help the customer's IT departments optimize the costs for deploying and verifying Transwarp ArgoDB.
Learn More ›
PC REFRESH
Optimizing PC Refresh
Intel IT's innovative three-year PC refresh program uses telemetry data to segment users and tailor new PCs to suit individual workloads, work habits, and job requirements—increasing employee productivity and satisfaction.
Learn More ›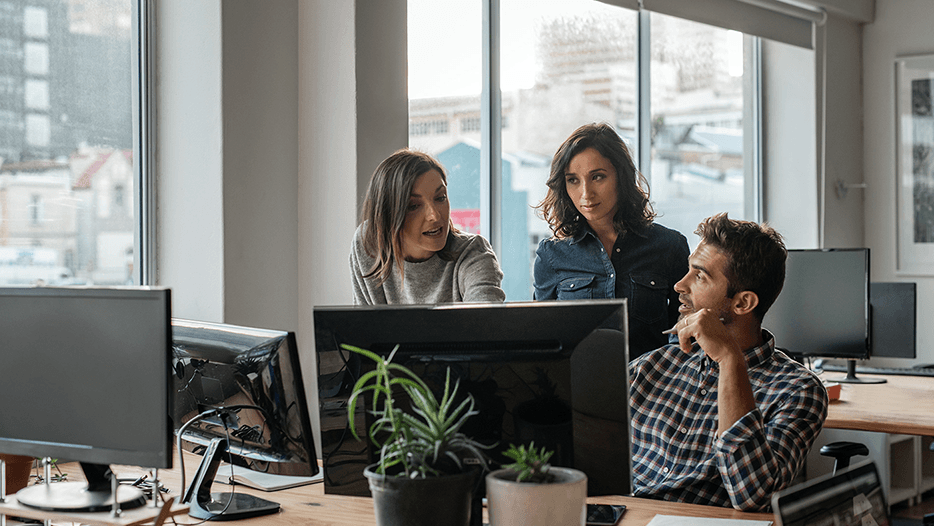 Business as Usual: Intel vPro® Platform
With a fleet of devices running on the Intel vPro® platform, Intel® Active Management Technology, and security and connectivity features, it's business as usual as organizations face the challenges of working remotely.
Learn More ›
INTEL
V

PRO® PLATFORM
Built for Business, Wherever Work Happens
The 11th Gen Intel vPro® platform delivers cutting-edge performance and enhanced hardware-based security.
Learn More ›
Built for What IT Needs and What Users Want
Stylish, thin and light laptops designed for an amazing business experience on the Intel® Evo™ vPro® platform.
Learn More ›
INTEL UNITE® SOLUTION
Collaboration for Modern Workplaces
The Intel Unite® solution is a fast, simple, cost-efficient way to deliver a more secure, manageable, high-quality collaboration experience. Whether you select the on-premise or the new cloud option, the solution works with your existing technologies and provides controlled content sharing.
Learn More