CLOUD COMPUTING SOLUTIONS BY INTEL
Get the control, agility, and scalability your business needs with a multi-cloud approach built on a trusted Intel platform.
HYBRID CLOUD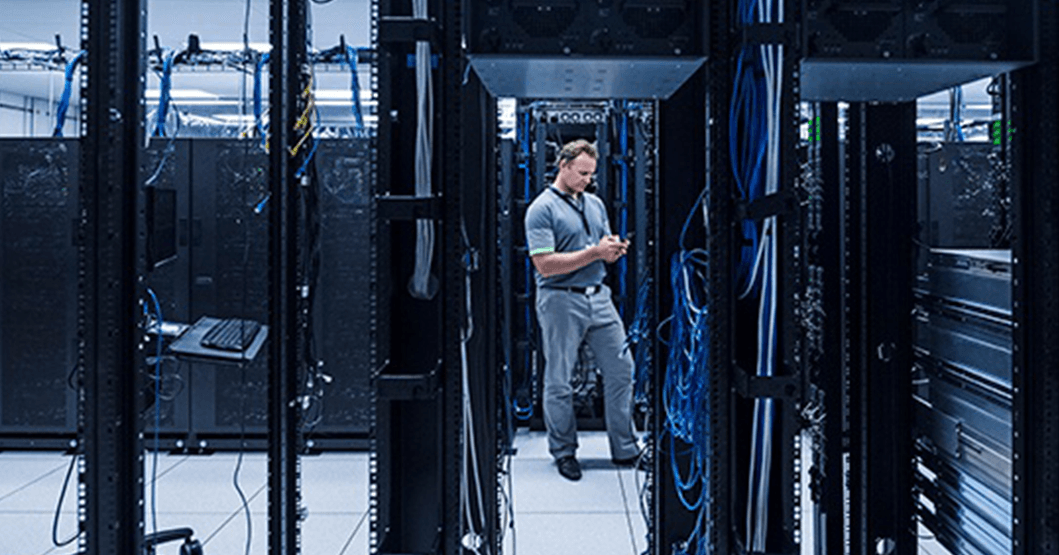 Accelerate Hybrid Cloud AI Workloads
Enterprises are seeking to improve their data analytics and AI performance and modernize their data center architecture. Using Intel's reference architecture for VMware Cloud Foundation 4, enterprises can have a single, easy-to-manage architecture, on their own premises or in the cloud.
Learn More ›
Top Benefits of Intel® Technology in the Cloud
Consistent, predictable performance; a broad, optimized software ecosystem; outstanding performance-per-dollar; and wide availability across multiple cloud service providers are compelling reasons to use Intel® technology for your cloud workloads.
Learn More ›
Get the Right Infrastructure for Hybrid Cloud Workloads
Streamline your hybrid cloud journey, achieve consistently high performance, and increase data center efficiency with VMware Cloud Foundation and Intel® Optane technology.
Learn More ›
HYBRID CLOUD / INTEL® SELECT SOLUTIONS
Power and Simplicity for Applications, Anywhere
Today's applications are diverse and distributed, living across a complex, multidomain world. Because these applications form your organization's persona, you need the right infrastructure underneath to enable cloud-native approaches and help to drive your digital reach. Cisco HyperFlex™ systems with Intel® Xeon® Scalable processors deliver hyperconvergence with power and simplicity for any application, anywhere.
Learn More ›
Top Benefits of Intel® Technology in the Cloud
Intel® Select Solutions for Open Cloud are comprehensive solutions for companies and governments that simplify the cloud-deployment process. Verified for cloud data center workloads, the solutions enable agility, performance, and cost savings. They can be optimized for a wide range of workloads in industries such as government, telecommunications, finance, transport, and education.
Learn More ›
Solution Snapshot – Microsoft Azure Stack HCI
With Azure Stack HCI and Intel, organizations can leverage virtualized compute and storage, clustering servers across Ethernet networks, with scalable performance and capacity, and the flexibility to support multiple workloads.
Learn More ›
PRIVATE CLOUD
Accelerate Your Path to Private Cloud
This infographic describes benefits of simplified deployment of IT infrastructure with Intel® Data Center Blocks for VMware vSAN.
Learn More ›
PUBLIC CLOUD
Today's Top Clouds Are Powered by Intel
Intel has been at the forefront of hyperscaling cloud services for decades. Through co-engineering and business relationships with top CSPs globally, Intel has delivered generations of custom silicon optimized and built for cloud scale. This paper describes some of the key Intel technologies in use at the biggest CSPs in the world.
Learn More ›